Culligan Aquasential Tankless Drinking Water System Promo
No One Filters More Than Culligan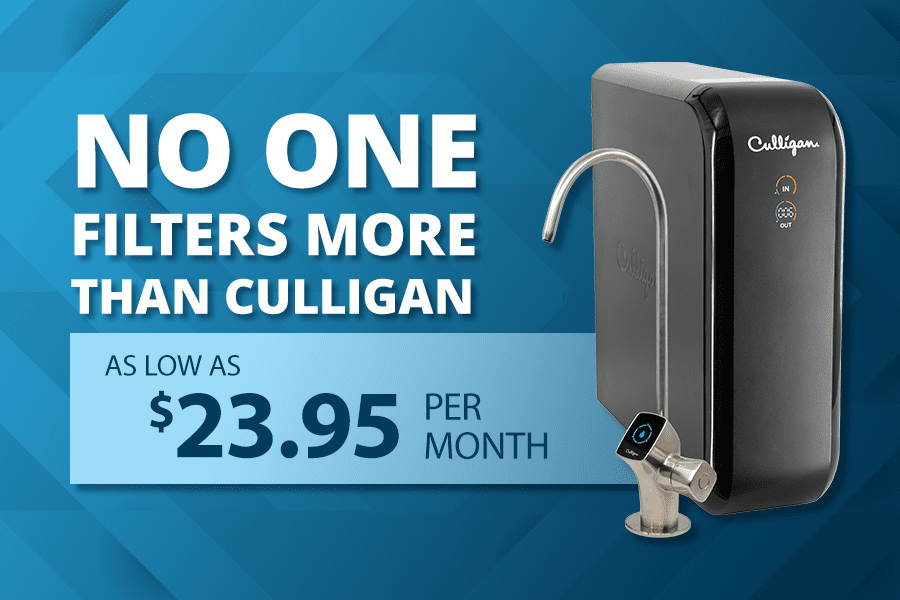 With a Culligan drinking water system, you have your own in-home bottled water machine. Our reverse osmosis solutions provide advanced filtration for specific water problems and reduce harmful contaminants like lead and arsenic. These systems additionally save you money on single-serve water bottles and reduce your carbon footprint.
Contact your Culligan dealer to get started.
Limited-time offer. Dealer participation varies. See dealer for details. Contaminants may not be in your water. ©2021 Culligan International Company.
Learn more about how you can have better water.
Latest
Blog Posts
High-quality water is an essential component to a healthy life and vibrant home. Make sure yours is up to par
Our story begins in a hospital boiler room over 80 years ago. Let's dive in. Who created Culligan Water? Emmett
We're extremely pleased with our Culligan water softener system and a reverse osmosis system installed in the house. Our representative, Jason Vasquez, is fabulous. We recently moved into a newly built home and he has exceeded all expectations. He's prompt and returns our calls. He has suggestions and is knowledgeable in all matters. He has made sure we are happy with a return visit to check everything out.

Jill Thomas
- Culligan Customer