Keep Your Team Happy and Hydrated with Culligan
Enjoy these special offers from Culligan!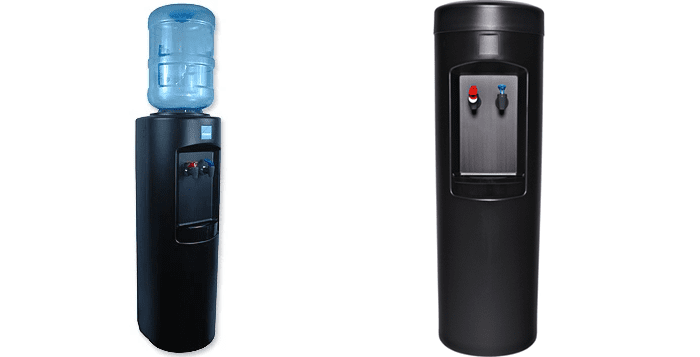 Benefits of the Culligan Bottled Water Cooler:
Your team will have access to high-quality, filtered drinking water wherever it's needed.
We offer flexible delivery schedules which include pickup and recycling of your empty bottles.
The standalone unit allows you to move the water cooler with ease.
Benefits of Bottleless Water Coolers
Enjoy unlimited fresh, filtered water.
No more running out of water bottles or forgetting to fill the pitcher.
Stop managing deliveries, and storing and swapping bottles.
Lower cost per serving than traditional bottled water.
Limited-time offer. Dealer participation varies. See dealer for details. Contaminants may not be in your water. ©2021 Culligan International Company.
Rent a Culligan® Cooler and get the first month FREE and get three FREE bottles of Culligan® Water!
OR
Get Free Basic Installation on a Culligan® Bottleless Cooler! ($159 value)
Learn more about how you can have better water.
Latest
Blog Posts
From deep-cleaning your floors to reviving your garden, spring home improvements start with your water. So why wouldn't you use...
Are Water Treatment Systems Worth the Investment? Many homeowners turn to water treatment systems to improve their water's quality and...
I had some questions on systems, applicability and age of an older system we "inherited". Grant and the entire team not only answered the questions, but created a way to allow us to "rent" without risking funds should we change our minds to buy. The service staff is friendly and efficient, clearly describing what they are doing, and with a very professional result. Nothing but kudos for the entire team here.

Mike Bollinger
- Culligan Customer