Have a Happy and Healthy New Year with Culligan
Drink more fresh, filtered water and be healthy.
Drink in the new year, drink in Culligan Water
At the beginning of each year, we make pledges to be a healthier, happier person.
Drinking plenty of water is a pillar of a healthy life style and Culligan can help because we use the latest in filtration technology to reduce harmful contaminants so you can feel good about the water you drink.
From the convenience of your sink or fridge, Culligan drinking water systems provide safer, healthier water to your home and office. Try a Culligan® Reverse Osmosis Drinking Water System for only $15/month!
Limited time offer. Offer expires 2/14/2021. Price varies by unit. Dealer participation varies. See dealer for details. Contaminants may not be in your water. Cannot be combined with any other offer. ©2021 Culligan International Company.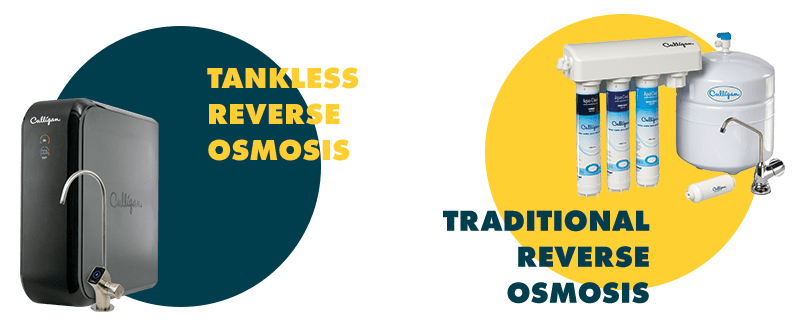 Take advantage of our special introductory offer and get a Culligan® Reverse Osmosis Drinking Water System for as low as $15/month! Buy, Rent or Finance - You Choose!
Learn more about how you can have better water.
Latest
Blog Posts
Introducing the Culligan Connect app – our smart water technology delivers real-time information, peace of mind and 24/7 support from...
Culligan Water solutions help you become greener, cleaner and more cost-efficient with your water use. Learn how.
I had some questions on systems, applicability and age of an older system we "inherited". Grant and the entire team not only answered the questions, but created a way to allow us to "rent" without risking funds should we change our minds to buy. The service staff is friendly and efficient, clearly describing what they are doing, and with a very professional result. Nothing but kudos for the entire team here.

Mike Bollinger
- Culligan Customer