3 Reasons to Care About Chlorine In Your Water
What Can You Do About It?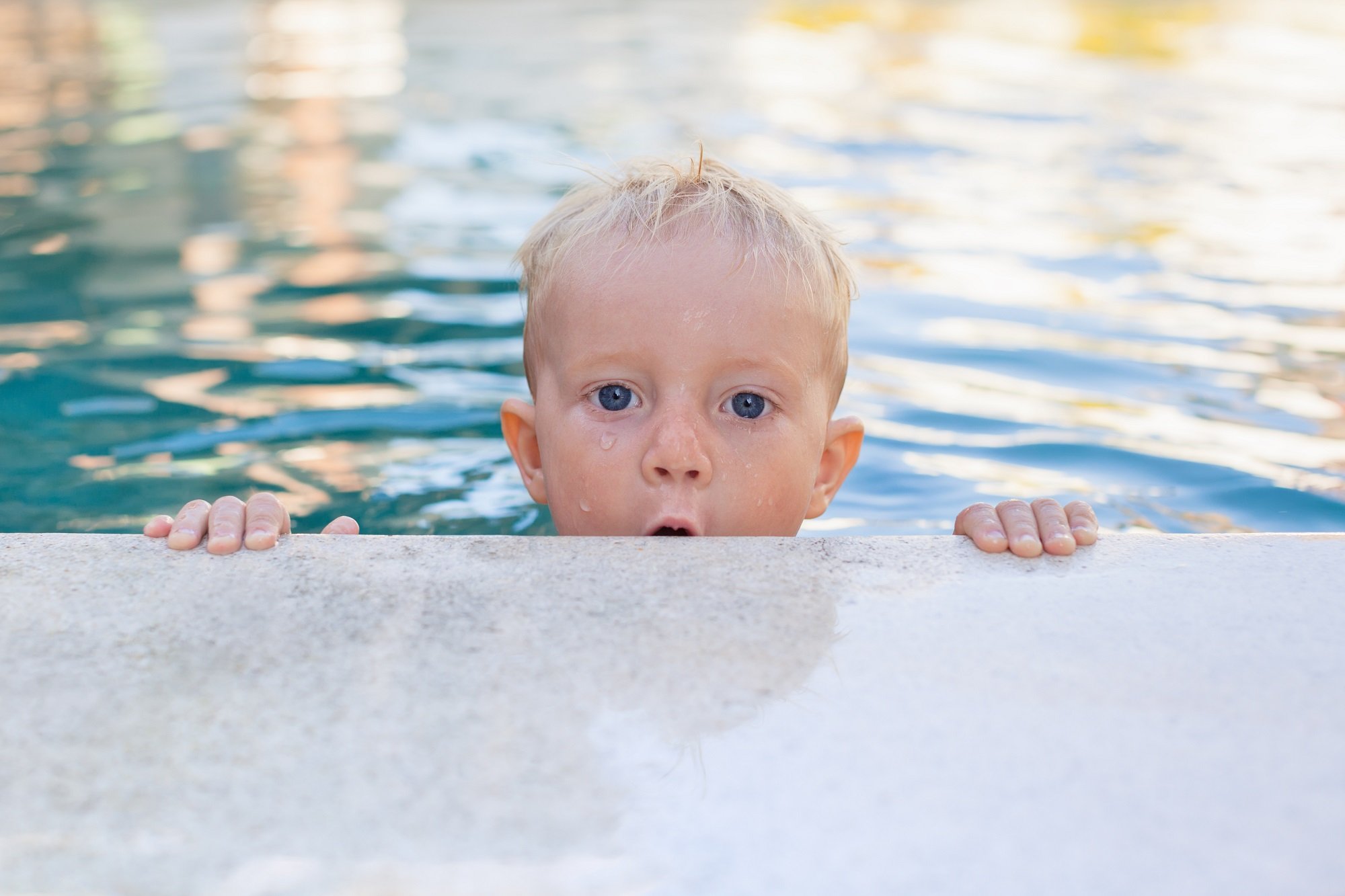 Do You Drink Water From the Pool?
At Culligan, we assume your answer is no... or at least, not on purpose. But the water in many area homes can contain high levels of chlorine*.
Why Should You Care About Chlorine?
It leaves an unpleasant, bleach-like taste in your food or drink.
Chlorine dries out skin and hair.
Its presence in water can cause rashes, especially if your home contains hard water.
The Aquasential™ Series™ from Culligan brings you efficient whole-home water filtration in one low-maintenance system. Specifically, the Cullar® Water Filter reduces chlorine taste and odor in water.
Features of the NEW Aquasential™ Whole Home Water Filter:
Maximum Efficiency: Designed to provide maximum water filtering capacity, stability and long-lasting performance
Easy Maintenance: The Culligan Soft-Minder Meter monitors daily water use and provides system updates. The easy-to-read display lets you know if your filter is working and alerts you if your system malfunctions, even in power outages
Targeted Performance: Engineered to treat specific contaminants, and to reduce the odors and tastes associated with those contaminants
Tested and certified by WQA for the effective reduction of chlorine taste and odor
Free installation on a Aquasential Cullar Filter!
Offer expires 10/31/2021. See dealer for details. * Contaminants may not be in your water. ©2021 Culligan International Company.
Learn more about how you can have better water.
Latest
Blog Posts
What Are Your Water Resolutions? The new year is a great opportunity to improve your home. And setting water resolutions...
Prepare Your Home's Water for the Holiday Season The holidays may look different this year, but it's still important to...
If you look up the definition of "Customer Service" in a dictionary, you should see a picture of Jason Vasquez!!! Since day one, Jason has always showed up & showed out! From our Reverse Osmosis water system down to our water softener, Jason has always been there for us. Whenever we were confused or needed assistance, without hesitation, Jason delivered! All it takes is one phone call and Jason is "LITERALLY" there!!! "Jason Vasquez For President 2024"!!!

Mara Marie
- Culligan Customer